BioTriCK BLS Triangular Centre of Knowledge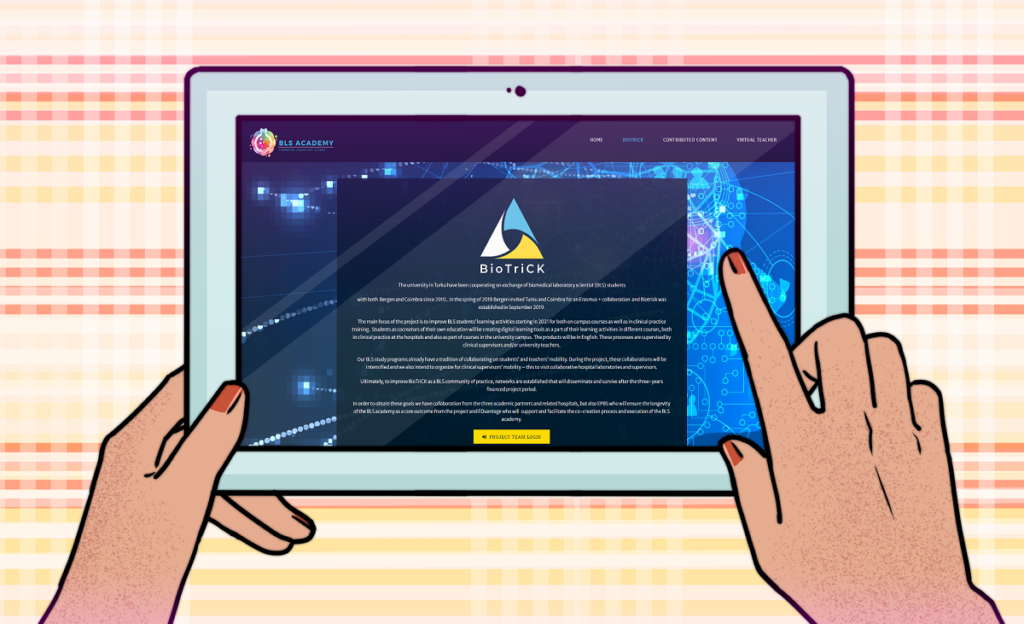 Since 2020 Turku UAS Biomedical Laboratory Science has been a part of the first international project. One of the critical goals of the project has been to develop an online platform in which BLS-educational material is collected and shared. To increase the means of learning, but also to teach. 
The strategic partnership has been done with universities of applied sciences and university hospitals from Coimbra, Portugal, and Bergen, Norway. The partnership has also been strengthened by EPBS (European Association for Professions in Biomedical Science) and EDvantage, which has played a significant role in support of the co-creation process and execution of the BLS academy.
The BioTriCK-project aims to develop the competence of biomedical laboratory science students, supervisors and teachers, as also mobility between the parties involved in the project. However, Covid-19 caused challenges related to mobility; it has been a pleasure to notice that exchange students have traveled between these countries despite it.
The project representatives also met in Bergen, just before the Omicron variant hit. We met this November again for the second time at the EPBS conference in Helsinki. In this EPBS conference, BioTriCK was also responsible for implementing three workshops.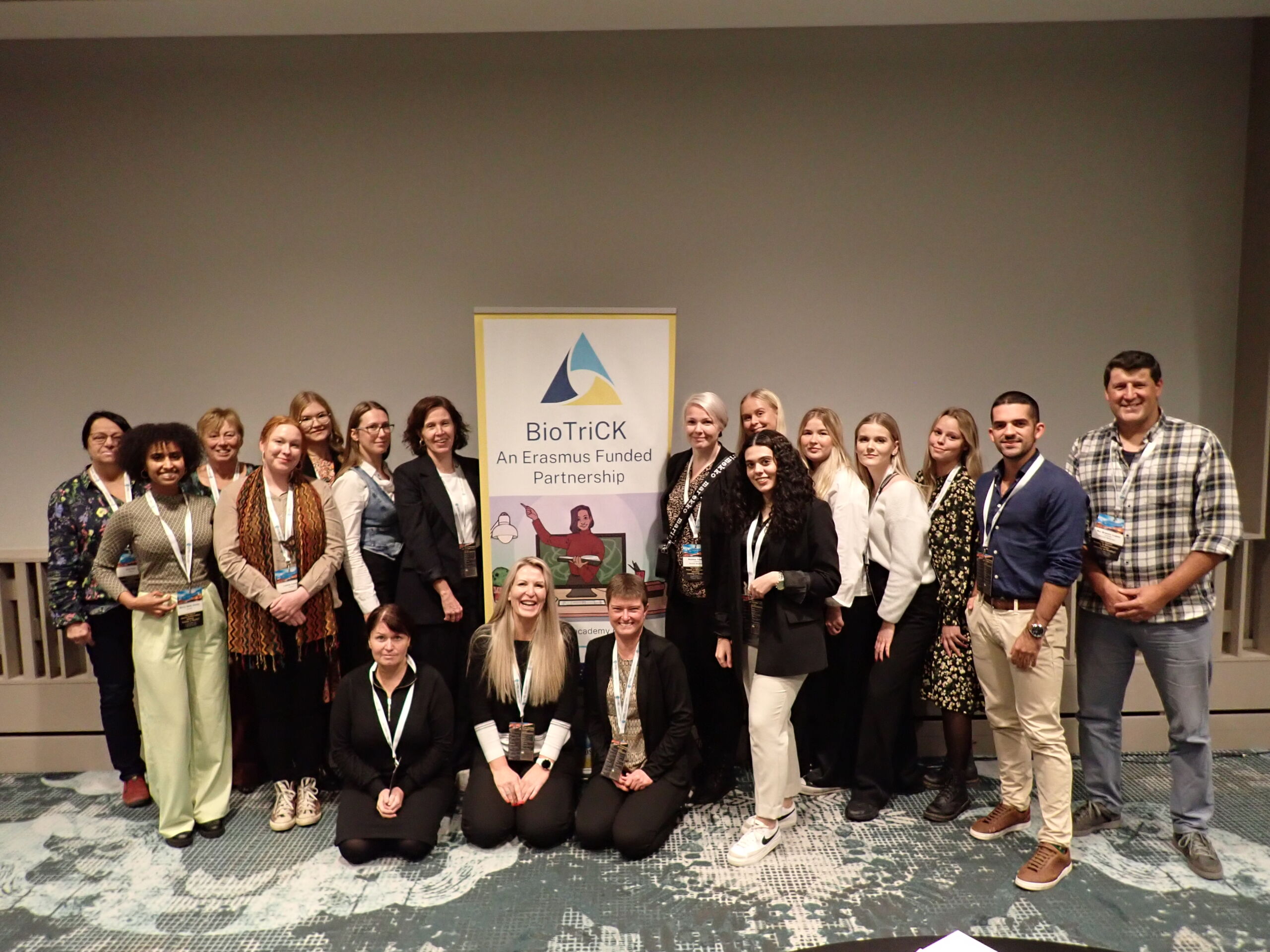 In cooperation with the project parties, we have implemented e.g., webinars and a lot of other educational content. The idea may have arisen from the school's own need or interests. This has made it possible to integrate the project into students' studies. Through different study modules and bachelor's Thesis, the students have produced content for the project's website and participated in webinars and local cooperation meetings.
The project also got two master's students from Turku UAS, both with a background in Biomedical Science. With the help of their master's degree Thesis, the aim has been to promote and identify elements related to the well-being of BLS-students. In the other master's Thesis, the focus was to find means for motivational support in independent studies of BLS-students. In contrast, the other master's work is more focused on promoting the guidance skills of supervisors.
The project work is still ongoing. We are happy to continue working on it for the coming spring semester and take the rest of the ideas to the finish line.
Check out the BioTriCK project website blsacademy.net and in Linkedin: BioTriCK
Author:
Lecturer Anniina Friman
Turku University of Applied Sciences
Health and Well-being
Degree Programme of Biomedical Laboratory Science, PMG participant of BioTriCK