Ever-changing nursing: International medication management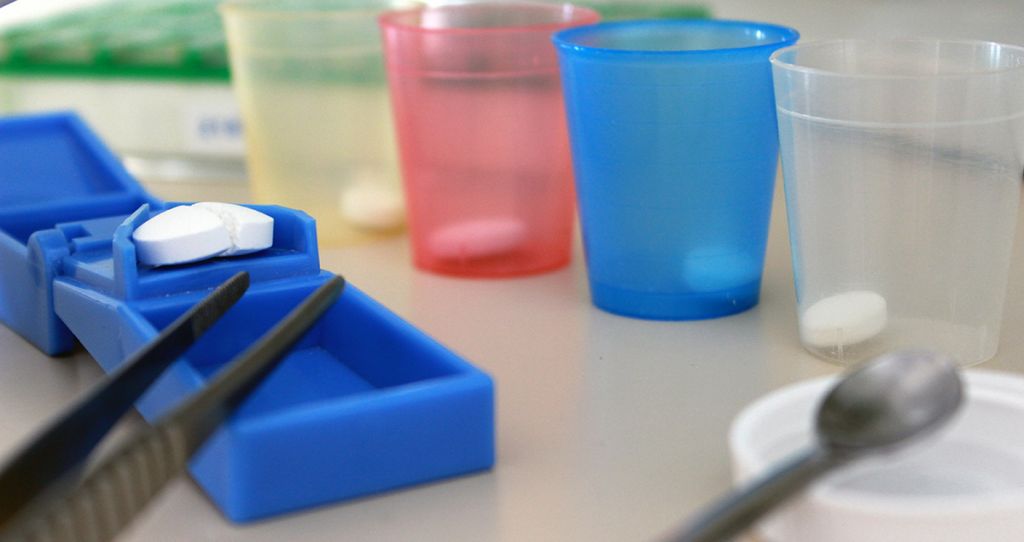 Nordic Medication Educators' Collaboration MEDICO has organized intensive weeks for the nursing students already five times. At the spring 2021 the intensive week was held online due to the pandemic situation. The purpose of the intensive week was to support student nurses professional competence; exchange of experiences and cultural differences in medication management – future challenges and possibilities.
In the end of April (19.–23.4.2021) 22 nursing students from the Nordic countries and Estonia came together and participated an intensive course organized by MEDICO network. The intensive course was originally planned to be held in Aalborg University College of Northern Denmark, but due to the pandemic it was conducted entirely online.
During the intensive course the teachers had parallel workshops with focus on methods to convert physical education to digital learning of clinical skills and competence. Two students and three teachers from Turku University of Applied Sciences (Turku UAS) participated the intensive course.
Nordic collaboration
Nordic Medication Educators' Collaboration MEDICO has been an actively working group since 2011 and Turku UAS has been involved since the beginning. Purpose and focus of the network is to improve and innovate medication education in undergraduate nursing programs. The goal is to increase patient and medication safety by developing the educational preparation for the students to become nurses.
MEDICO is a network with an expert group in this field of nursing education and has organized networks, shared good practices and collaborated with healthcare organizations across the Nordic/Baltic countries.  This intensive course was the fifth time MEDICO organized one.
Many faces of the medication management
This year the theme of the intensive course was Medication management by nurses in a modern world – Future challenges and possibilities. The purpose was together create awareness about medication safety, nursing professionalism and confidence.
The aim of the course was to support the students professional competence: promote exchanges of experience and cultural differences in medical treatment, to broaden the understanding of medication safety culture, different healthcare systems and consider best practices between Nordic and Baltic countries.
There were five themes on the course which were:
Patient involvement in medication safety
Nursing competence in medication administration
Sustainability – making nursing greener
Medication errors and patient safety culture
Technology and medication administration
The course consisted of pre-assignment, the intensive course week itself and post-assignments. The work during the week was mainly done in groups. Group assignments were done with programs like PowerPoints and mind maps online. The writing of this blog is one part of the post-assignments. The course was equivalent to 5 ECTS.
Experiences from the intensive course – various teaching methods
Turku UAS students Sanni Seitoja and Miia Hakomäki considered participating in the intensive course as an good educational experience and a good addition to their studies.
Sanni thinks that the chance of participating in this course was exciting even if it was online. She thinks that she wouldn´t be sure she would have been able to participate at all if it were arranged in Denmark like it was supposed to. The online experience was a quite different compared to a physical course, but still she learned a lot and got more confident in her know-how as a nurse.
"At this point online courses are nothing new for me personally, as this isn't my first rodeo. It was still a cultural experience with all the people from different countries and the presentations of Aalborg. I personally got the most out of the course in form of discussion and hearing about the experiences of the students and teachers participating."
I recommend this course for all the students who are interested in developing their skills.
"The course work was intense and there was a lot to do, but thanks to the variety in the work methods and topics I found it pleasing. There were for example videos, discussions and guided breaks with movement. I learned time management, widened my vocabulary and got better at teamwork", Sanni summarizes her experiences and encourages other students to participate this kind of international collaboration.
"Overall, I would recommend this course for all the students who are interested in developing their skills. If English isn't your strongest suit, fear not: you don't need to be perfect! Everyone is there to learn, not to judge."
Cultural exchange
Miia was the only first year student on the course. She got accepted because she was already a practical nurse with work experience. During the course students worked in small groups.
"My group consisted of four people who came from Russia, Africa and Åland and me from Finland. Our group was called 'Suomen sairaanhoitajaopiskelijat' (finnish nurse students) because we were all living and studying in Finland. It was fun to see that despite living and working in different countries we all faced the same issues."
"It was also interesting to hear about other countries' nursing education systems and the differences between them. I'm sure the course would have been even more fun if we had the chance to travel to Denmark, but I think this was the best option for now (thanks to the pandemic)", Miia describes her group and experiences.
This experience was demanding but also very giving.
Miia thinks that the teachers had prepared many fun activities to do between group works. During the week there was virtual tours of Aalborg and Denmark, daily moments of movement where we did Pilates and even a virtual afterwork.
She thinks that this kind of activities were really needed because of the long days full of work. Miia also highly recommends this course for students interested in international nursing and those who want to expand their knowledge in medication. "This experience was demanding but also very giving; It gave us an experience that can't be taught in regular nursing education." she summarizes.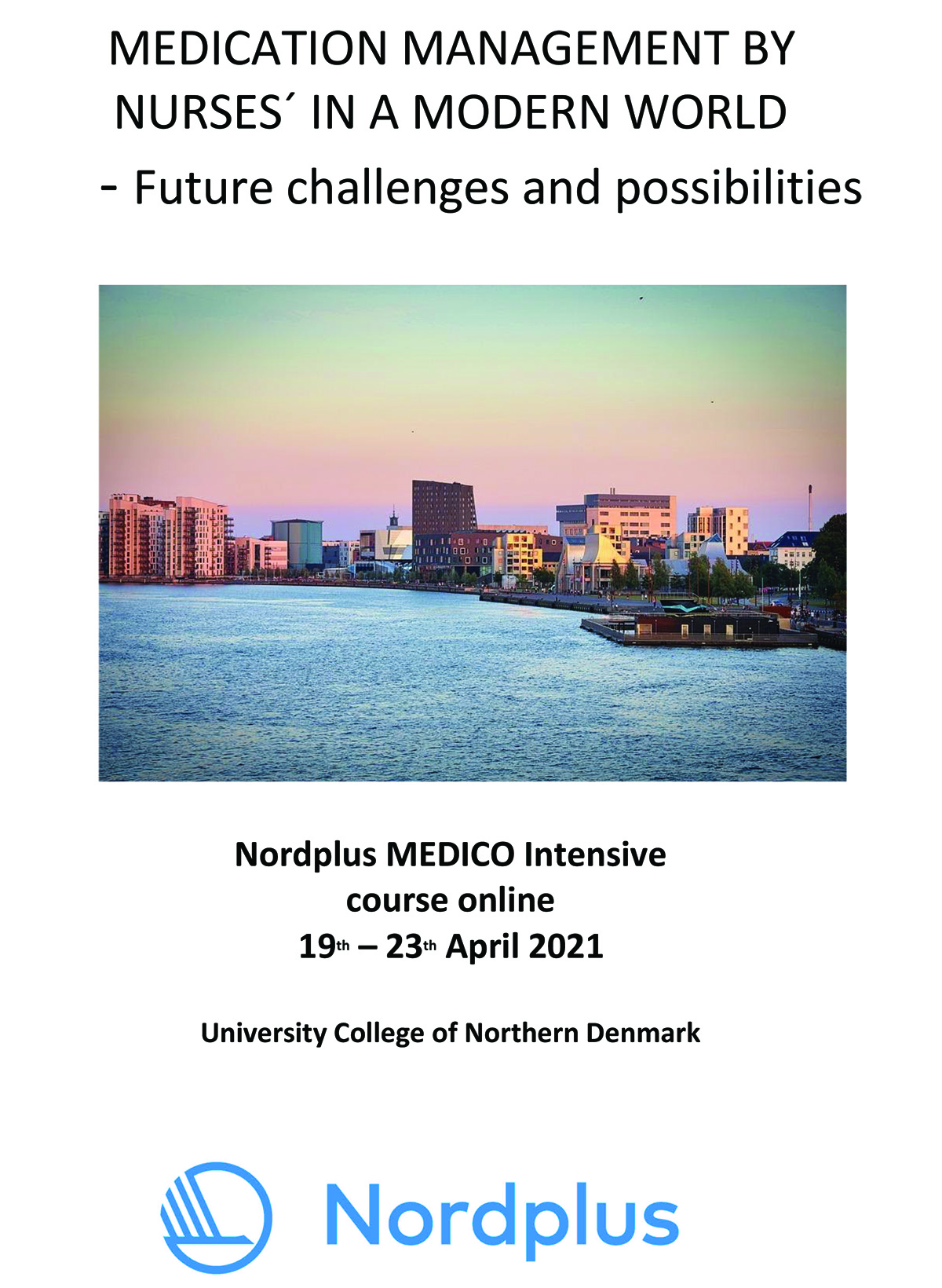 Authors
Miia Hakomäki
Nursing student
Turku UAS
Sanni Seitoja
Nursing student
Turku UAS
Riikka Teuri
Senior Lecturer
Turku UAS