Experiences with BA thesis work in the I-BOX project: "Challenging but very rewarding"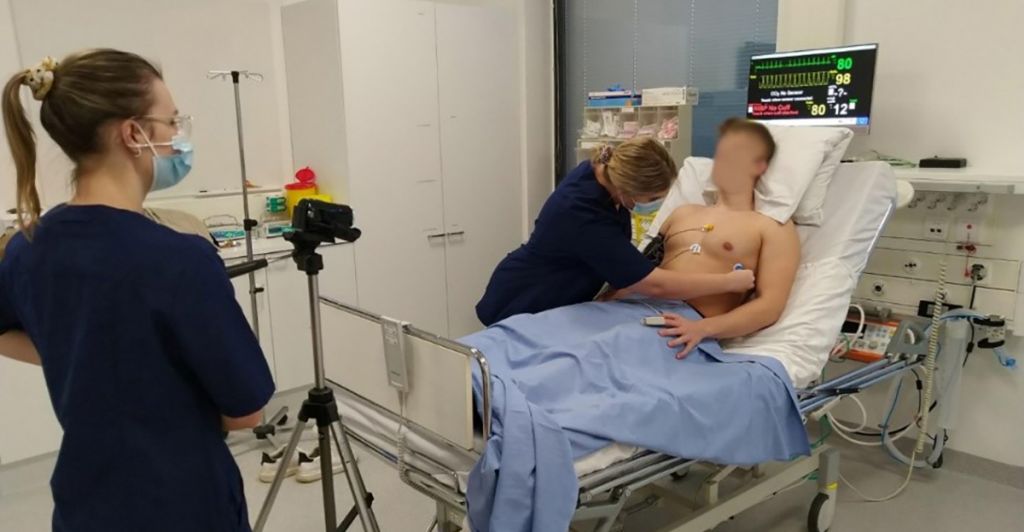 This short writing tells you from the student's point of view what it was like to participate in an international ERASMUS+ project. The project "Digital Toolbox for innovation in nursing education", shortly I-BOX, aims to design and develop audiovisual materials related to nursing procedures in a simulation environment. The produced materials will help nursing students and nurses to improve their skills and training across Europe. The total number of e-learning materials will be 90 videos, 60 podcasts and 60 infographics.
In TUAS two nursing students Emmi Mönkkönen and Ronja Parkkinen took part in the I-BOX project through their thesis work. Emmi and Ronja made a video and infographics on identifying the most common heart arrhythmias for the I-BOX project. Being able to both monitor and identify heart arrhythmias is an important skill for every nurse. However, most students find this topic very difficult in the studies of internal medicine.
Emmi and Ronja described the project work to be challenging but very rewarding. They had no previous experience with project work; hence, they learned many new things during the process. The fact that the project gave clear expectations and guidelines to the implementation helped their work. In addition, the topic was already well defined and this made it easier to start the thesis work.
"We had to work to learn new skills like video editing. We also had to translate the subtitles and our infographic to English, which was another challenge. Now it is beneficial to know the terms also in English. I was not that confident with arrhythmias before this project, but I really learnt during the process to identify arrhythmias".
"After completing the project, we can now be satisfied and proud of ourselves. We hope many students will find the material we made useful."
The link to the video "Cardiac monitoring and most common arrhythmias" and the Finnish infographics have already been distributed to the TUAS teachers of internal medicine.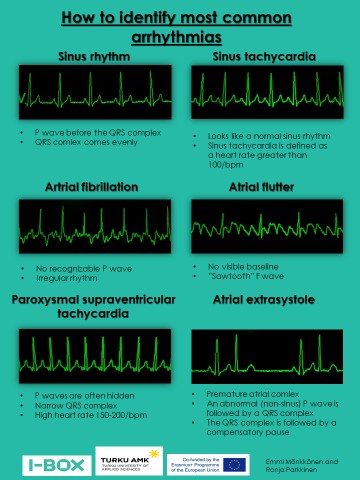 Authors
Saara Laaksonen
I-BOX project manager
Lecturer in nursing
Turku UAS
Tuuli Paija
Lecturer in nursing
Turku UAS