The international simulation course in Spain was worth full ten points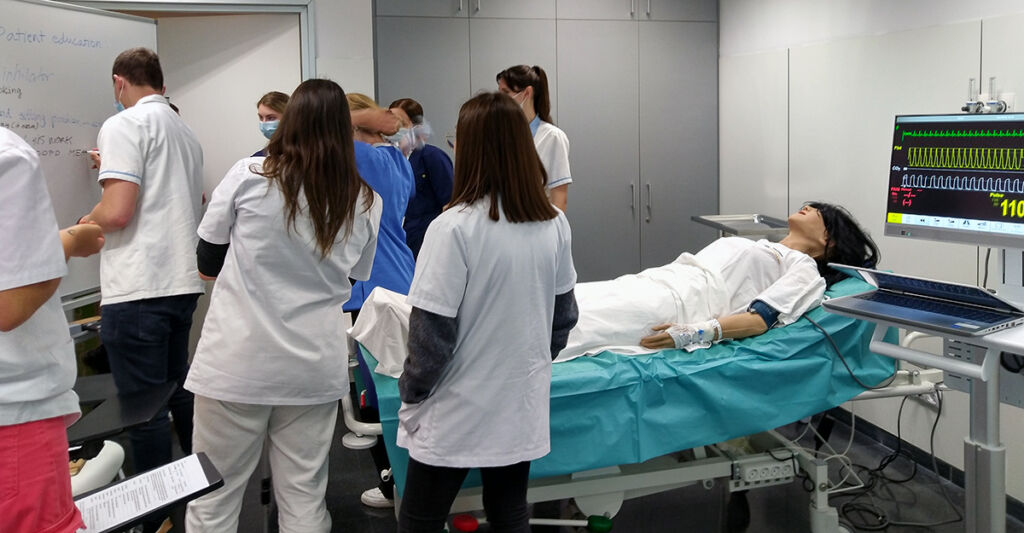 An international ERASMUS+ project "Digital Toolbox for innovation in nursing education", shortly I-BOX, organized a learning event in Mataró, Spain for three weeks in April 2022. The participating students had the opportunity to learn and put into practice nursing knowledge in the closest possible way to reality through simulations, classroom training and the developed I-BOX Platform. All this in an international environment and with university professors who were experts in the field. The TUAS students Antti-Juhani Ahti, Katja Kyytsönen and Åsa Blomqvist thought the course was a unique experience worth 10 points.
The 5 ECTS course was organized in the university of TecnoCampus. Fifteen students from Spain, Slovenia, Austria, and Finland participated for three weeks in different learning activities such as presenting their national health care system, nursing skills training, guest speaker lessons and simulations. The learning materials developed in I-BOX project introduced the student to technical procedures and helped them to prepare for the simulation experiences. This preparation in advance aims to improve students' focus on the patient instead of the procedure itself.
Antti-Juhani, Katja and Åsa agreed that the practical training and simulations helped to recap the skills learned at the beginning of their studies. The training sessions allowed them to compare practices between countries.
– In Spain, for example, the intimate area is washed with soap before catheterization and the nurse performs a surgical hand wash before putting on sterile gloves. After soap washing, they wash with colored betadine", and "in Slovenia, only doctors are allowed to catheterize a male patient.
– In Spain, students were not allowed to perform any invasive procedures on each other such as cannulation or injections. One reason was probably since the instruments were no longer sterile.
The students realized that the teachers from different countries taught with slightly different methods. For example, the high-fidelity simulation was implemented in a different way, allowing actors to seek help and advice from other nursing students. The simulation was also occasionally stopped by the teachers and then the scenario was repeated, after corrective feedback.
Good experiences on the I-BOX platform tryout
The platform i-boxplatform.com contains audiovisual materials related to nursing procedures in a simulation environment. The produced materials will help nursing students and nurses to improve their skills and training. The total number of e-learning materials will be 90 videos, 60 podcasts and 60 infographics.
During the course, the learning platform was used for pre-briefing before the simulation trainings. Åsa felt that there was a lot of useful material, that helped to learn important things. She found the platform visually nice looking, but at first its use required learning. The students were asked to give feedback on the platform which affected the development of the learning platform, and changes to it were made quickly.
The students used primarily the videos and English-language infographics.
– It was easiest to watch videos in class even in the hustle and bustle.
Internationality gave new perspectives on nursing and studying
In addition to professional skills the students were able to improve their cultural competence.
– It was best to get to know people and different cultures, which also gave me new perspectives on nursing and the field.
– I made new friends and learned more about how people in different countries work.
– The most challenging was the professional vocabulary in English, but I learned new words during the course.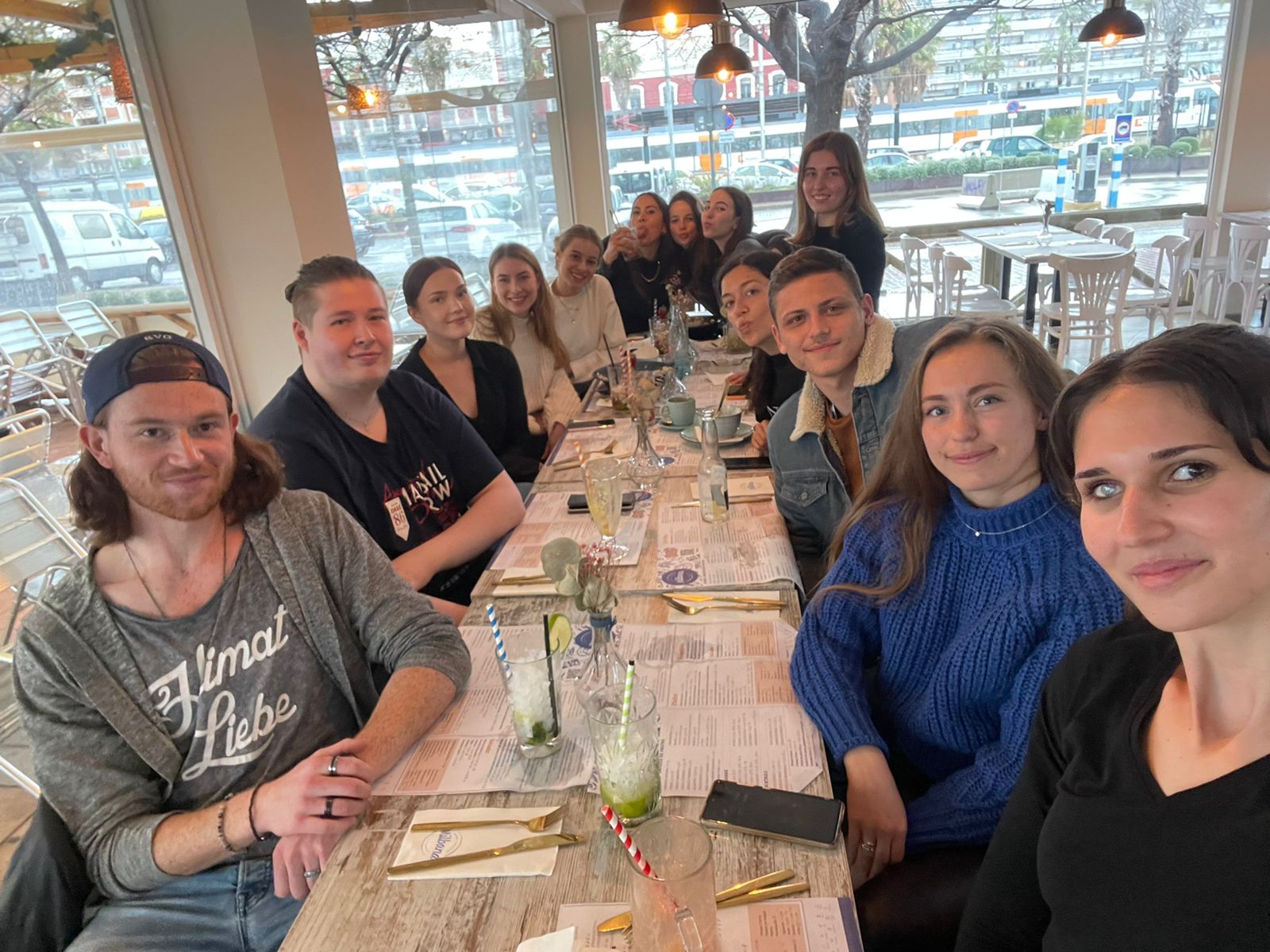 – In our free time we spent time especially with Slovenes and Austrians. In addition to Mataró, we were able to tour Barcelona destinations. We learned a lot about Spanish culture. The Spanish students paid for their studies, which from our point of view is expensive because the school is partly private.
The course was excellent!
When the students were asked to rate the overall learning experience of this simulation course on a scale from 0 to 10, they all agreed with the rating.
– 10, the course could have been longer, and it was a nice and unique experience with everything we saw and experienced. I would not change anything, started Katja.
– In total 10, people and their reaction to this new situation. Everyone was in the mood to go open-minded with the flow. Everyone came to the situation without preconceived notions or attitudes, as new and foreign to each other, and did not form their own bubble or groups of their own countries. No one was criticized but one could directly ask why you are doing that, Antti-Juhani continued.
– 10, I cannot think of anything bad to say about this course. Teachers and classmates, that is, everyone made sure that no one was left out. It was nice to study with everyone and spend free time together, Åsa completed.
Authors
Saara Laaksonen
I-BOX project manager
Lecturer in nursing
Turku UAS
Tuuli Paija
Lecturer in nursing
Turku UAS